Edmonton Branch
Joined our team in 2008
Hi Everyone,
My name is Rob Pitruniak and i am part of the Edmonton Branch Team here at Interior OffRoad.
I am a CSR for the everyday Retail customers that stop in here at our location and also for all our Jobber Accounts that deal with us daily on the Wholesale side.
I've been with Interior OffRoad since 2008 and have been in the Light Truck Industry for 30 years.
My passion is Rock'n Roll and is in my Blood more than some people can imagine. I've played in a Rock Cover Band for Over 10 years as the Lead Singer for the band "Love Junk "doing Classic Rock and Top 40 Rock.
I have enjoyed all the Rock Shows i've done in the past which includes small bars to weddings right up to outdoor Festivals. My favorite times have been opening for classic Canadian Bands such as Prism, Streetheart and other acts who have shared the stage with us. I have recently retired from the stage but still do 1 or 2 shows a year when requested upon.
My Rock Hero's are KISS, who I've followed faithfully since 1976. This Iconic band has had a huge influence on my life and I have the ink to prove it. I have traveled many places such as Calgary, Saskatoon, Vancouver, Las Vegas and Los Angeles to catch my Hero's in action.
I have assembled a bit of memorabilia over the years and have created a mini museum of all the collectibles I thought were cool. This stuff stays under the Radar due to the high Value of some items, so this is why there is only a couple small sample pictures as a teaser.
Next time you Call into Interior OffRoad for your Light truck Inquiries, I will be more than happy to help you out any way I can. And don't hesitate to ask me about anything Rock'n'Roll Related, especially KISS!!!!!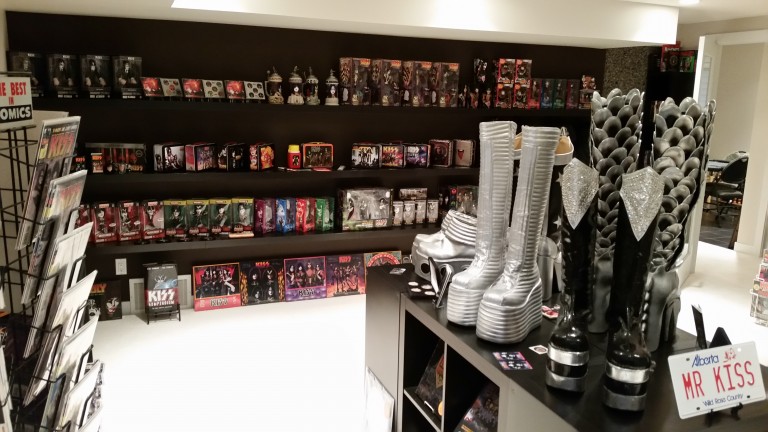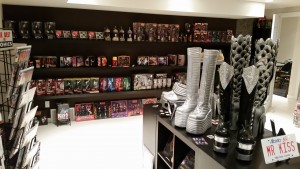 CHEERS!!
Rob